YouTube has just released a new analytical tool for video uploaders, and it is called
"YouTube Insight"
.
It's an awesome tool. For instance, my video
"Maria Callas"
has gotten 111,000 hits so far, and I often wondered where those hits came from. Well, "YouTube Insight" sheds some light for me.
The images from "YouTube Insight" below show that 17,000 came from the U. S.:
Roughly 7,000 came from each of the 4 big European nations:
About 4,000 from Japan:
1,000 from Turkey and Saudi Arabia (who knew?):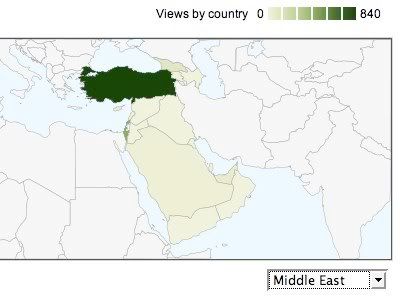 4,000 from Brazil: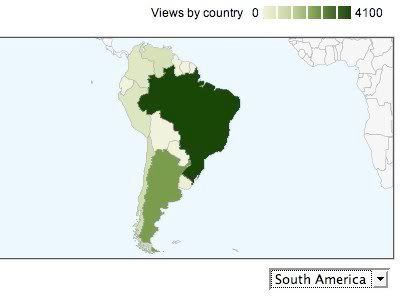 A couple of hundred hits from Africa: